Financial Reporting Systems Chairperson
The Utah Elks Association is in need of a member who is well versed in finance to take the position of "Financial Reporting Systems Chairperson ".
This new upcoming system was approved at the last GL meeting and needs to be implemented in every lodge by April 2020.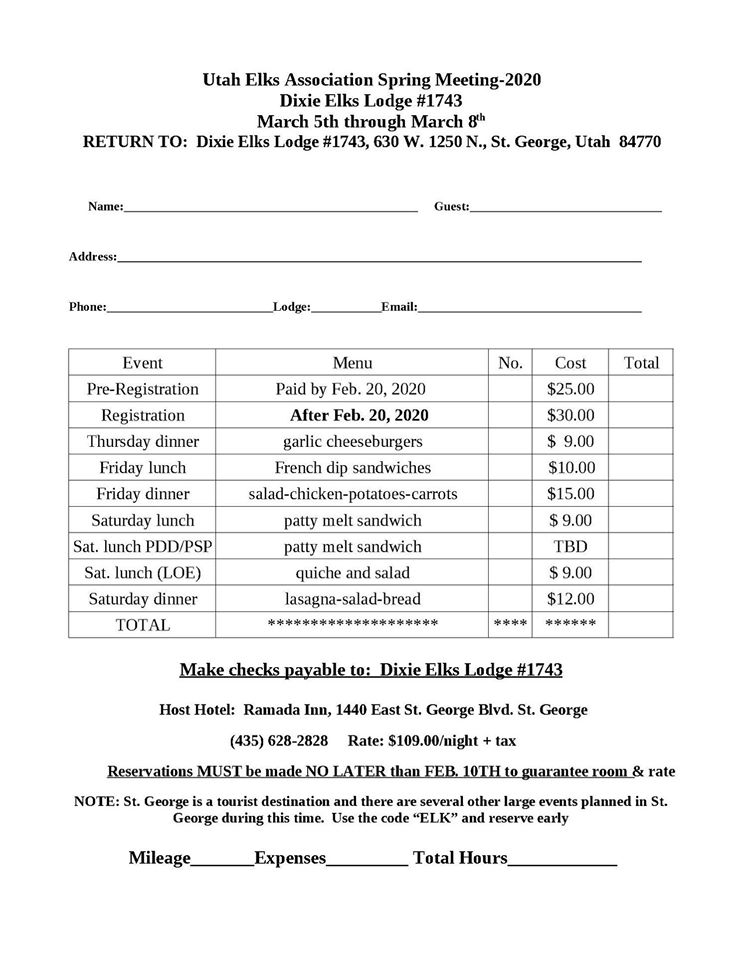 Happy New Year Everyone
Hello everyone, well it's that time of year that we have our District Ritual Contest.
It will be held January 24th and 25th starting at 6 pm on Friday with our host lodge competing first.
Here is the schedule for the contest.
Friday 24th
6 pm Provo lodge
7 pm Park city lodge
8 pm Tintic lodge
Saturday 25th
9 am Tooele lodge
10 am Price lodge
11 am Bountiful lodge
1 pm Golden Spike lodge
2 pm Cedar City lodge
3 pm Vernal lodge
4 pm St. George lodge
We will be having a banquet Saturday night at 6:30 pm at the Provo lodge. Awards will be handed out.
The dinner will be a ham dinner with the cost of $12.00 a plate if you could R.S.V.P.to the Provo lodge by Jan. 20th at 801 373-0849. Thank you in advanced.
If you have any questions about this weekend, please give me a call.
Brad Hill UEA Ritual Chairman/PSP/PDD.